HAZCAT
Detection
HAZCAT is the only easy-to-use kit that categorizes hazardous chemical materials, whether in liquid, solid, or vapor form.
The HAZCAT kit is easy to use thanks to a decision tree and a booklet to guide the user step by step: what tests to do, how to do them, and in what order. All tests can be performed even by non-chemists.
The kit contains all the necessary materials and tests for categorization.
Once the unknown product is categorized, appropriate safety procedures can be put in place to eliminate it.
The HAZCAT kit is particularly suitable for several areas:
Primo speakers
Chemical waste managers
Judicial Operators
CBRN Military Personnel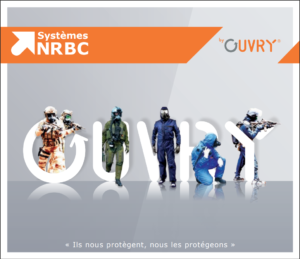 Content:
Decision tree
Operational Guide
Synthesis report
All tests necessary for correct categorization
Dimensions : L 55cm x l 28cm x h 34cm
Weight : 10 kg