[ap_toggle title="About Ouvry" status="open"]
The company OUVRY weaves its CBRNe fabrics in the Vaise district – Lyon (France), in the former spinning mills of Rhodiacéta, exactly where cellulose triacetate used to be produced. By focusing on innovation, deep understanding of the needs of its customers and worldwide development, it contributes to the rebirth of this industrial district.
OUVRY specializes in CBRNe personal protective systems, also known as CBRNe (Nuclear, Radiological, Biological, Chemical and Explosive). Among the two CBRN personal protection concepts, impermeable concepts (plastic airtight materials) or air permeable concepts (air permeable filter textiles), OUVRY has chosen the CBRNe air permeable protection solutions.
Unlike plastic solutions, air permeable textiles allow air exchange and water vapor transfer. Our CBRN equipment consequently drastically increase the end users' physiological tolerance and bring improved robustness and protection. Ouvry can provide the best solutions to any specific request, drawing upon our excellent response capability (high production capacities, industrial risks management, strict technical requirements, etc), all stemming from our industrial chain, which is mainly French.
Our mission: define with our customers the CBRNe protective system best suited to their missions and environments. OUVRY has today developed a large wardrobe of extreme against military and civil CBRNe risks. An industry version is available for operators operating in a chemically hostile environment (carcinogenic, toxic …). OUVRY is a founding member of the Defense Cluster EDEN (European Defense Economic Networks), member of the GICAT and the SAFECLUSTER competitiveness cluster (Security and Aerospace Actors for the Future of Earth). It is a partner of the French Society of Disaster Medicine (SFMC) and of the European Institute CBRNe of Charleroi.
[ap_tab_group type="horizontal"]
[ap_tab title="Ludovic Ouvry"]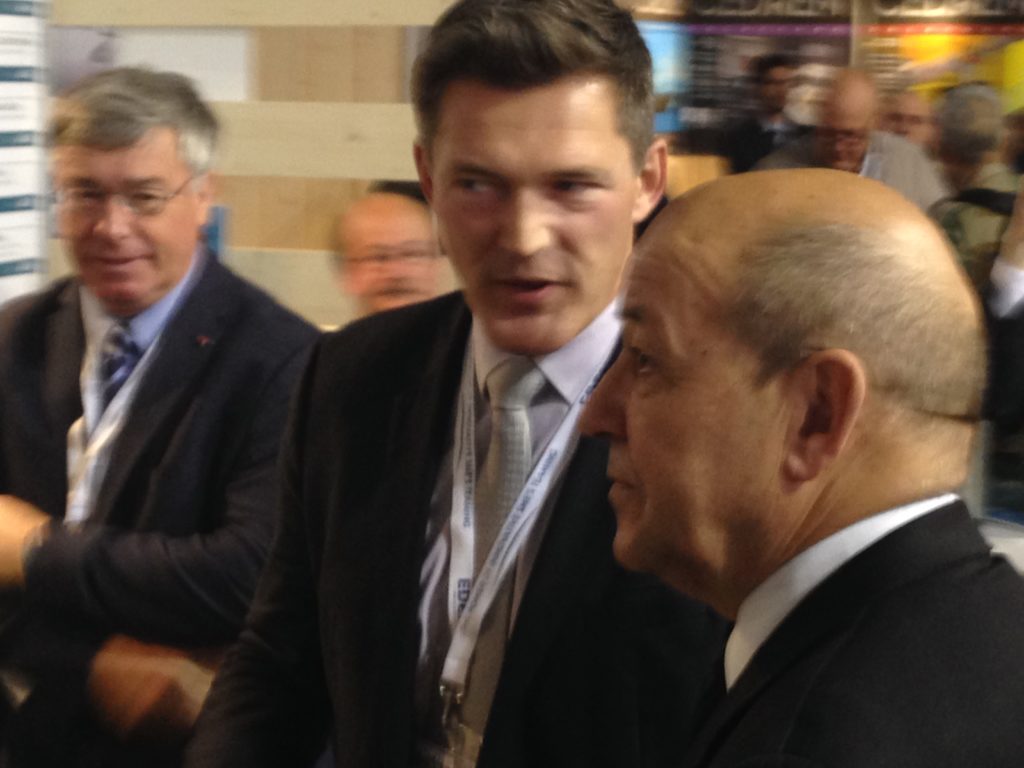 Textile engineer, with a specialty in chemistry, it's a first experience in the manufacturing of technical textiles for the space industry, which convinced Ludovic OUVRY to get into CBRN personal protective equipment based on high tech textiles.
[/ap_tab]
[ap_tab title="Geographic location"]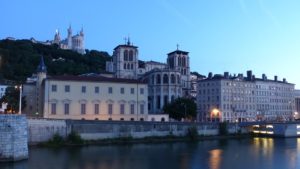 Head office is located in Lyon (France), a major industrial and technological center whose history is strongly marked by textiles and chemistry, particularly in the Vaise district, in the former spinning mills of Rhodiacéta.
We are at the heart of a true industrial and technological ecosystem: weavers, finishers and suppliers of chemical products, garment manufacturers, technical centres and laboratories, research centres…).
[/ap_tab]
[ap_tab title="Our skills"]
Our engineering team is exceptionally well qualified and highly experienced in the fields of technical textiles and respiratory protection, materials selection, chemistry, and physiological factors. We are extremely conversant with the operational needs of our customers. With more than 10 years of R&D activities, the development of numerous "concept-cars", and exchanges with operators from diverse backgrounds, OUVRY has acquired an in-depth knowledge of the operational requirements and employment approaches of its customers.
We design our own models for our military customers, law enforcement, gendarmes, Civil Defense and emergency personnel (firefighters, SAMU, CHU, critical infrastructures …) as part of armament programmes or interministerial plans (Circulars 700 and 800, White Plan …). We also offer innovative solutions for all industry operators who work in a chemically hostile environment.
Ouvry can provide the best solutions to any type of request, drawing upon our excellent response capability, industrial partners, and the MFE® filter technology.
OUVRY controls the entire Supply Chain: design, development, production monitoring, quality control, logistics and after-sales service.
[/ap_tab]
[/ap_tab_group][/ap_toggle]
[ap_toggle title="Research & development" status="open"]
In order to propose permanent innovations, the OUVRY company invests in various research programs. It participates in several European R&D projects around CBRNe issues.
In order to permanently innovate, Ouvry invests in various R&D activities and programs, and European R&D projects in the field of its core business, CBRN PPEs and decontamination.
[ap_tab_group type="vertical"]
[ap_tab title="JIP-FP – Joint Investment Programme on Force Protection"]
OUVRY was awarded the EDIDARM project, the first major "force protection" programme of the European Defense Agency
[/ap_tab]
[ap_tab title="Nano MOF – Nanoporous Metal-Organic Frameworks for production"]


New materials project for applications, among others, in the field of CBRNe protection – 7th R & D Framework Program.
[/ap_tab]
[ap_tab title="SELDEC"]
Multispectral self-decontaminating protective materials under natural visible / solar or artificial UV-A illumination. The project SELDEC proposes to develop new materials for the outfits of the practitioners operating on theaters of chemical and terrorist attacks. SELDEC focuses on a technological brick: functionalized textiles with photocatalytic materials, capable of self-decontaminating under natural visible / solar and artificial UV-A illumination.
The research focuses on the surface functionalization that will be brought about by nanoparticle deposits based on modified titanium dioxide (TiO2), directly activable under visible / solar illumination. These photocatalysts will degrade chemical and biological substances by photocatalysis.
The overall objective is to provide an ergonomic, self-decontaminating CBRNe personal system that protects against a broader threat spectrum. This will enhance the workers' safety by avoiding contamination transfers (cross contamination) and secondary contamination (during doffing).


Project initiated within the framework of the CSOSG 2009 program of the National Research Agency
Partenaires :
[ap_list list_type = "ap-list1"]
[ap_li] OUVRY SAS (integrator and coordinator) [/ap_li]
[ap_li]LPMT (Textile Physics and Mechanics Laboratory, Mulhouse, France)[/ap_li]
[ap_li]LMSPC (Laboratory for materials, surfaces and processes for catalysis, Strasbourg, France)[/ap_li]
[ap_li] SDIS 91 (Department of Fire and Rescue of Essonne) [/ap_li]
[/ap_list]
[/ap_tab]
[/ap_tab_group]
Intellectual property
Licences
Ouvry SAS develops ergonomic, physiologically tolerant equipment for a quick, simple and operational response. In particular, the extended wear time reduces the rotations and shifts, which are both risky and resources consuming.
In addition, Ouvry owns other licenses on technological bricks integrated in its fire-retardant equipment or for trauma protection.
Brand
In just a few months, Polycombi® became the CBRNe PPE ultimate reference for first responders, perfectly in line with EPRUS recommendations. It also ensures biological protection according to EN 14126 and can be a very good solution for protection against EBOLA in hot climates or for interventions over long periods of time.
TFI®, CBRNe suit for intervention forces.
DECPOL ABS®, solution for immediate chemical and biological decontamination. It substitutes the traditional powdering glove.
[/ap_toggle]
[ap_toggle title="Our air permeable technologies" status="open"]
Air permeable CBRNe technologies allow sweat evacuation and capture of warfare toxics in the filtering layer, unlike Isolating technologies, completely impermeable to air.
OUVRY SAS has designed and developed several filter media, like the MFE® family with whom it has partnered exclusively since 2003, based on activated carbon microspheres technology, or adsorbent materials of the latest generation. There are over 150 references of MFE® filter media dedicated to CBRNe personal protection.
The OUVRY media offer an optimum compromise between protection / comfort and durability.
We are committed to offering solutions that bring:
[ap_list list_type = "ap-list1"]
[ap_li]High CBRNe protection [/ap_li]
[ap_li] Increased physiological tolerance and ergonomics [/ap_li]
[ap_li]Maximum durability of CBRNe protection [/ap_li]
[/ap_list]
The design of the equipment, the robustness of the materials used and the ergonomics of the equipment allow us to propose safe, physiologically tolerant and robust solutions.
OUVRY SAS specializes in CBRNe filtering concepts and offers a wide range of air permeable equipment adapted to the missions, risks and environments of its customers.
Impermeable concepts remain essential for reconnaissance missions and to make necessary verifications.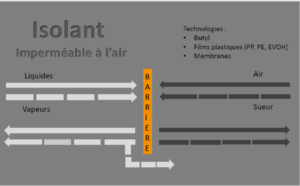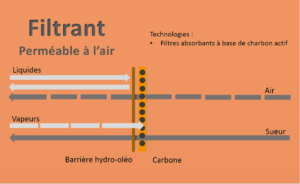 [/ap_toggle]
[ap_toggle title="Ouvry by figures" status="close"][/ap_toggle]
[siteorigin_widget class="Accesspress_Stat_Counter"][/siteorigin_widget]
[siteorigin_widget class="Accesspress_Stat_Counter"][/siteorigin_widget]
[siteorigin_widget class="Accesspress_Stat_Counter"][/siteorigin_widget]
[siteorigin_widget class="Accesspress_Stat_Counter"][/siteorigin_widget]
[siteorigin_widget class="Accesspress_Stat_Counter"][/siteorigin_widget]
[siteorigin_widget class="Accesspress_Stat_Counter"][/siteorigin_widget]
[ap_toggle title="Our partners" status="close"][/ap_toggle]
[siteorigin_widget class="Accesspress_Team"][/siteorigin_widget]
[siteorigin_widget class="Accesspress_Team"][/siteorigin_widget]
[siteorigin_widget class="Accesspress_Team"][/siteorigin_widget]
[siteorigin_widget class="Accesspress_Team"][/siteorigin_widget]
[siteorigin_widget class="Accesspress_Team"][/siteorigin_widget]
[siteorigin_widget class="Accesspress_Team"][/siteorigin_widget]
[siteorigin_widget class="Accesspress_Team"][/siteorigin_widget]