The Milipol 2019 show awarded the Innovation Award to OUVRY company in the "Protection of first-responders" category for its CBRN extraction bag designed to safely transporting a contaminated victim in life threatening emergency during a chemical crisis.
OUVRY designed this extraction bag to transport victims without contaminating neither the medical personnel nor the carrier of transport (ambulances, helicopters…), while allowing the realization of emergency medical gestures. It helps reduce the level of liquid and vapour contamination of the victim by incorporating two technologies: an active carbon microbeads filter media that adsorbs chemical vapours, and the DECPOL® technology material that absorbs and destroys liquid contaminants.
Its simple design makes it possible to extract the victim from the contaminated area and to stabilize his constants. For more complex monitoring or long-distance transport, OUVRY has also designed a CBRN isolation stretcher.
A University degree from the Val-de-Grâce in 2019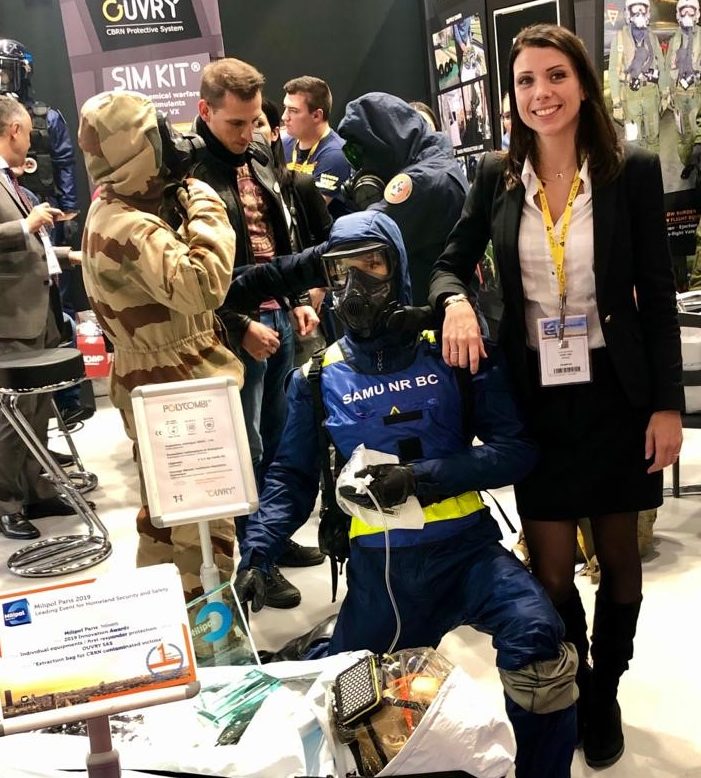 Carole Dougnac, research and development engineer, product manager at Ouvry, wrote a thesis on "development and evaluation of an extraction bag for chemically contaminated victim" as part of a University Diploma in Science and Technology – public health and social sciences – health risks NRBC – chemistry module, of Val-de-Grâce School, in partnership with Paris-Sorbonne University.