Ouvry group (Lyon), a SME specialized in CBRN body and respiratory protection systems and CBRN decontamination, announces the takeover of Sulitec (situated in Saint-Alban-de-Roche), specialist in high temperature protection and insulation based on technical textiles and composites incorporating mineral resins.
Ouvry is thus completing and enlarging its offer for defense, civil security and firefighters local and international markets, in particular with real fire simulators.
"For Ouvry group, this is a major external growth operation after 17 years of purely organic growth (excluding the purchase of patents). We needed to meet a partner who shares our values ​​and our state of mind. In addition, we master complementary technological bricks. Together, we have a vocation to "protect those who protect us" by building a group intended to counter the CBRNe and fire threats ", declares Ludovic Ouvry.
Two fast-growing companies
Ouvry acquired on May 28, 2021 the shares held by Claude Nasso, co-founder of Sulitec with Jacques Luminet. The latter remains Managing Director of the company created in 2002.
The two companies are both SMEs from the Auvergne-Rhône-Alpes region, managed by their founders. They share similar vocations and experience strong growth, supported by an approach of permanent innovations.
From 2017 to 2020, Sulitec grew by more than 15% per year (excluding 2020), and Ouvry by more than 30%. The growth expected in 2021 is + 25% for the two companies, with a cumulative turnover of over 20 million euros.
Innovation and made in France are in the DNA of both companies
Ouvry is particularly innovative in its design of CBRNe personal protective equipment; The company increases its collaborations with universities, professional associations and NGOs dedicated to research and innovation in the fields of safety, security and health. For its part, Sulitec is an expert in flexible thermal insulation solutions and designs real fire simulators; The company has filed 6 patents in less than two years and devotes more than 20% of its turnover to research & development.
The two companies therefore expect their merger to be able to lead to new innovations in the field of technical textiles. The design and manufacturing of innovative protection and decontamination fabrics will allow Ouvry to offer new multifunctional PPE protecting against CBRNe and fire / radiant heat / soot risks. For its part, Sulitec will be able to design and produce textile components or fibrous elements which can be recycled or reused.
The "Made in France", another common characteristic to both companies, promotes innovation. Sulitec has two production sites – one in Saint-Alban-de-Roche (38 – Bourgoin Jallieu) and second in Saint-Firmin (05 – valley in the south of the Ecrins, former "Valgaudemar spinning mill" created in 1830). Ouvry – whose premises are located in Lyon Vaise within the former Rhodiacéta cellulose acetate sorting mills – ensures that its suppliers and service providers are located in France, most of them working in Auvergne-Rhône-Alpes.
International, eco-design and management: optimized developments
From June 8, 2021, the two brands will exhibit on the same stand at Shield Africa (Abidjan, Côte d'Ivoire, June 8 to 10, 2021) in presence of their directors. The model of a Sulitec fire simulator box will be presented alongside Ouvry personal protective equipment.
Ouvry has 650 customers located in 43 countries. For its part, Sulitec offers solutions to civil security actors, and in particular to firefighters with a decontamination chamber whose export potential is considerable to civil and military protection, industry and health markets.
Companies are also announcing other synergies relating to management. Ouvry will provide Sulitec with the benefit of the processes and tools put in place in terms of human resources management, finance and information systems, which have proven to be company's key success factors.
« Sulitec is joining Ouvry in a logic of transmission, continuity and synergy, to further ensure its sustainability, set up an ambitious export program and publicize its innovative solutions at the service of security and industry players worldwide », explains Claude Nasso, Founding President.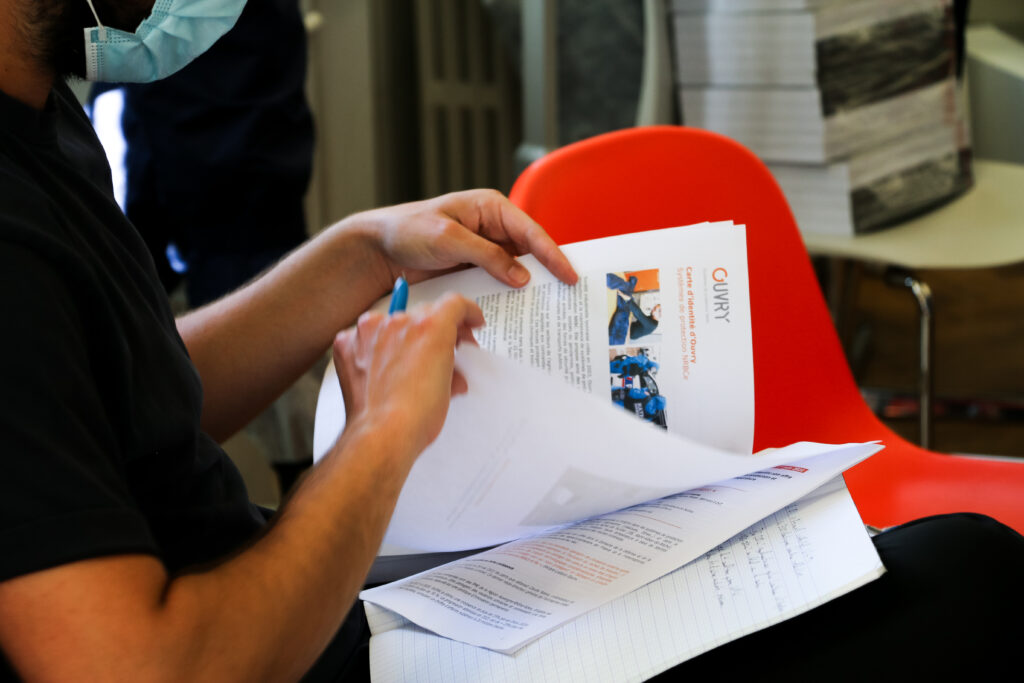 A press conference was held on Tuesday morning, June 15, 2021. It was a moment of sharing and exchange. A new adventure is offered to us.
About Sulitec
Creator and manufacturer since 2002 of insulating materials and high temperature refractories, thermal research department, Sulitec specializes in thermal insulation of materials and human protection, from product design to the manufacture of technical textiles and resins for composites, up to on-site assembly. Its solutions cover very diverse business sectors such as civil security, steel, naval, aeronautics, automotive, petrochemicals, nuclear and military.
Site web : www.sulitec.fr
About Ouvry
An industrial company created in Lyon in 2003, Ouvry specializes in the creation, engineering, production and maintenance of personal body and respiratory CBRNe protective systems and decontamination. It offers innovative products intended for all intervention operators: soldiers or gendarmes, firefighters or rescue operators, first responders from the armed forces, public or civil security forces, health, industry, infrastructure sites and public transport. Ouvry is also open to the agricultural and chemical industry sectors by offering protective clothing adapted to the constraints specific to these activities.
About Ouvry : Ici